During my recent trip to the USA, I was delighted to be included in the line up for Bushwick Burlesque, no doubt one of New York's most colourful and infamous burlesque nights, which specialises in the weird and unusual.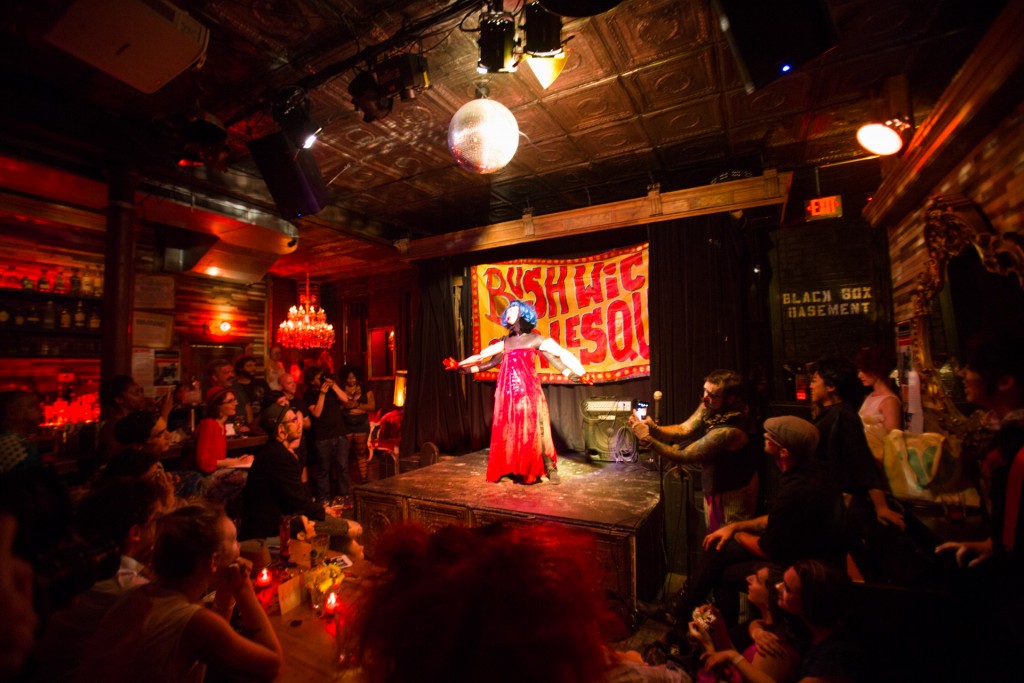 Dodge the piles of garbage and try not to trip over the homeless and you'll reach the Bushwick Bizarre. A cozy place with a warm atmosphere (they do a really tasty burger too). They are also big supporters of live entertainment and you can find a lot of great stuff happening there throughout the week.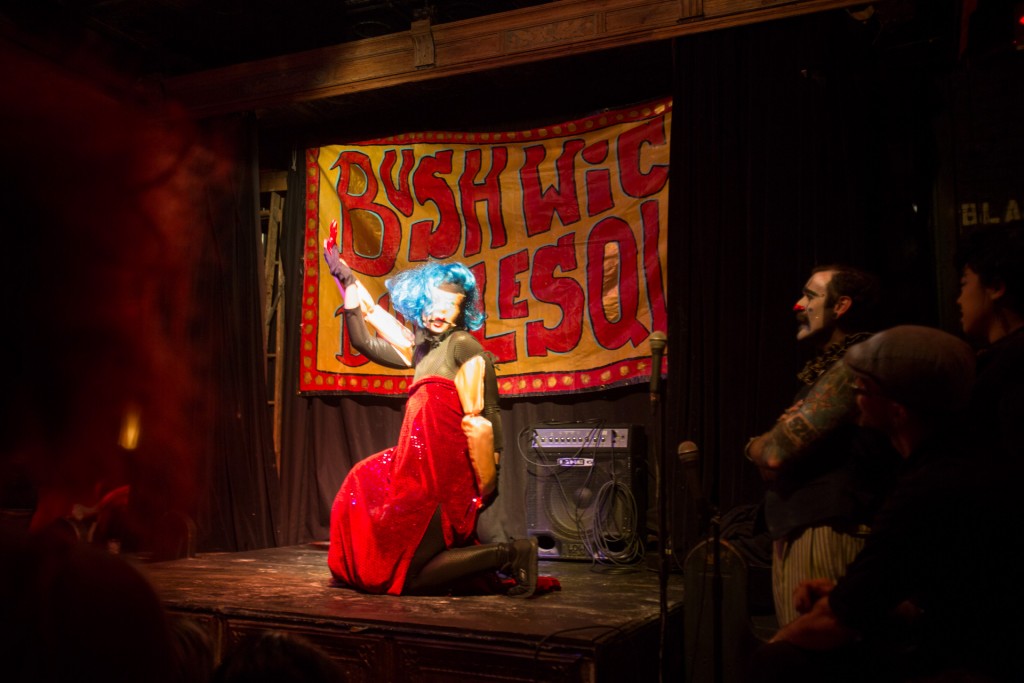 The place was pumping and I was excited to be in such good company alongside so many outstanding acts. Among others I enjoyed performances from ceremonial pain performer Missa Blue, Coney Island freak Black Scorpion and local legend Minx Arcarna.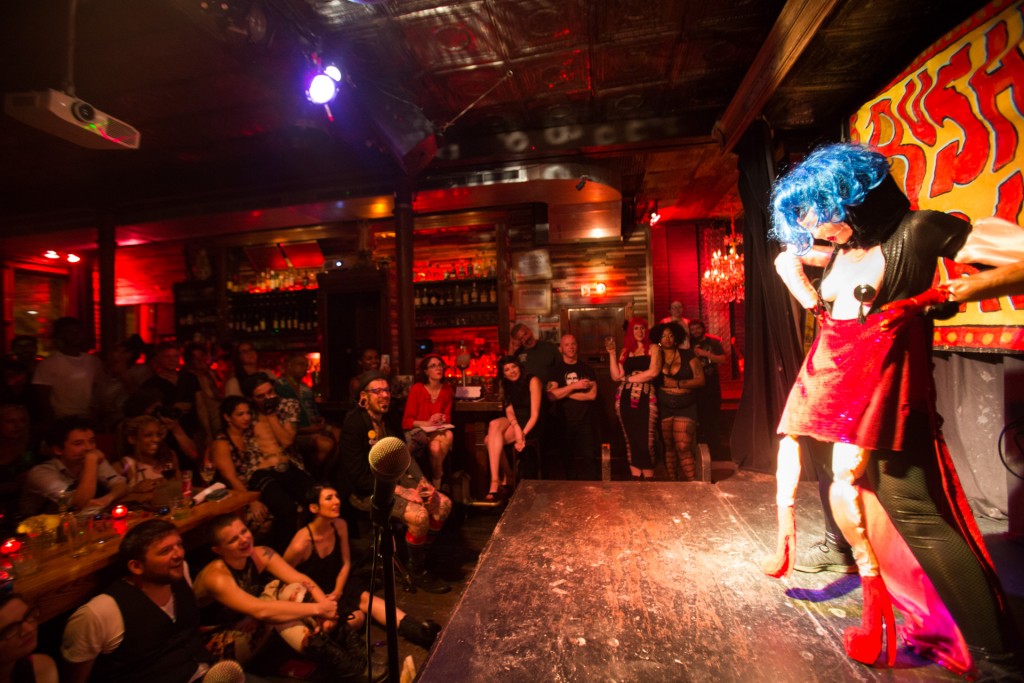 I had the opportunity to test out Toby K's highly experimental new invention, the theremerkin. A Frankenstein's monster of a theremin, this wearable device snuggles neatly into the crotch and allowed my oversized puppet vagina to squeal along live to my vintage backing track.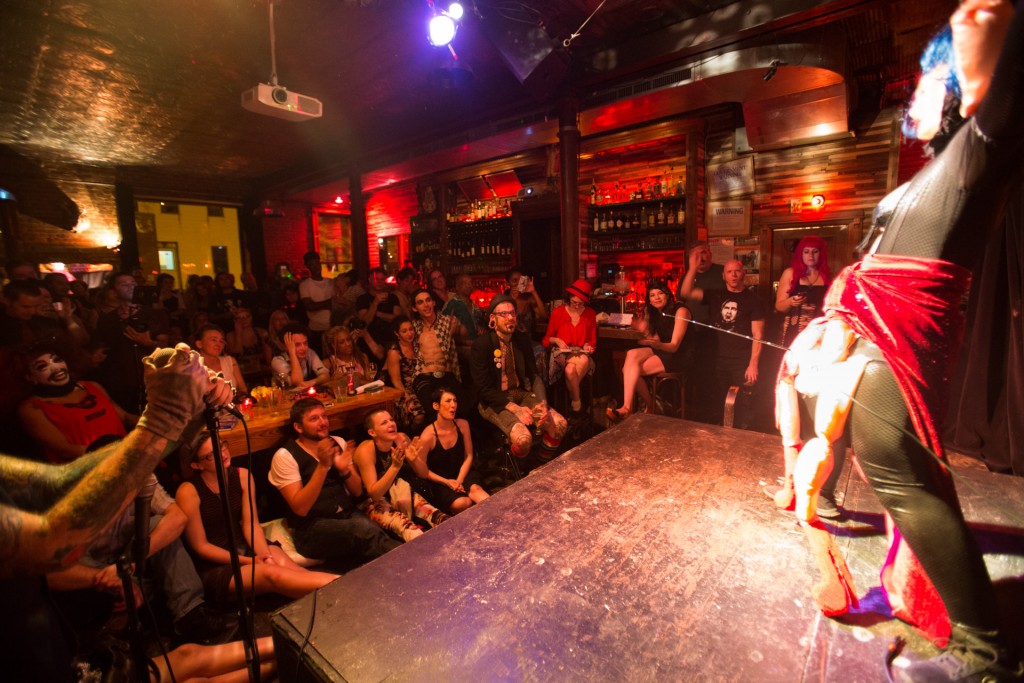 The audience were so appreciative & the champs in charge Darlinda and Scary Ben made me feel very welcome indeed! Next time you're in that city that doesn't sleep, check out Bushwick Burlesque for sure.