I had a wonderful time last month hosting immersive wine tasting experiences through a gorgeous heritage listed mansion in the secret back streets of the Rocks.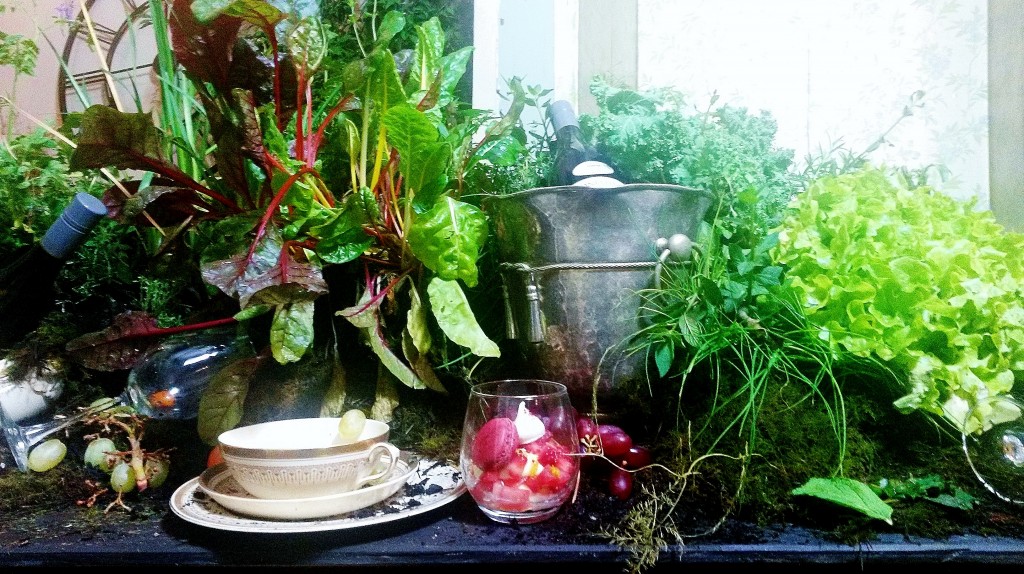 Dubbed Stoneleigh No. 50, each room in the house responded to the notes in a different vintage, and guests were drawn in to explore space by space. The overarching philosophy of the house was one where nature had taken over, and vines grew from the rafters, flowers sprung up out of the bed and grass ran across the living room floor. This was the perfect compliment to the new Stoneleigh Wild Valley range, which is delightfully light yet complex, due to the wild fermentation process used with natural yeasts indigenous to the Marlborourgh region in New Zealand. It also has a fantastic rich flavour acquired by a very unusual means – the vines are planted in an ancient dried up river bed, and the stones surrounding the base of the plants acts like a natural heat sink, radiating heat in the chilly nights and ripening the grapes for an extra 2-3 hours per day!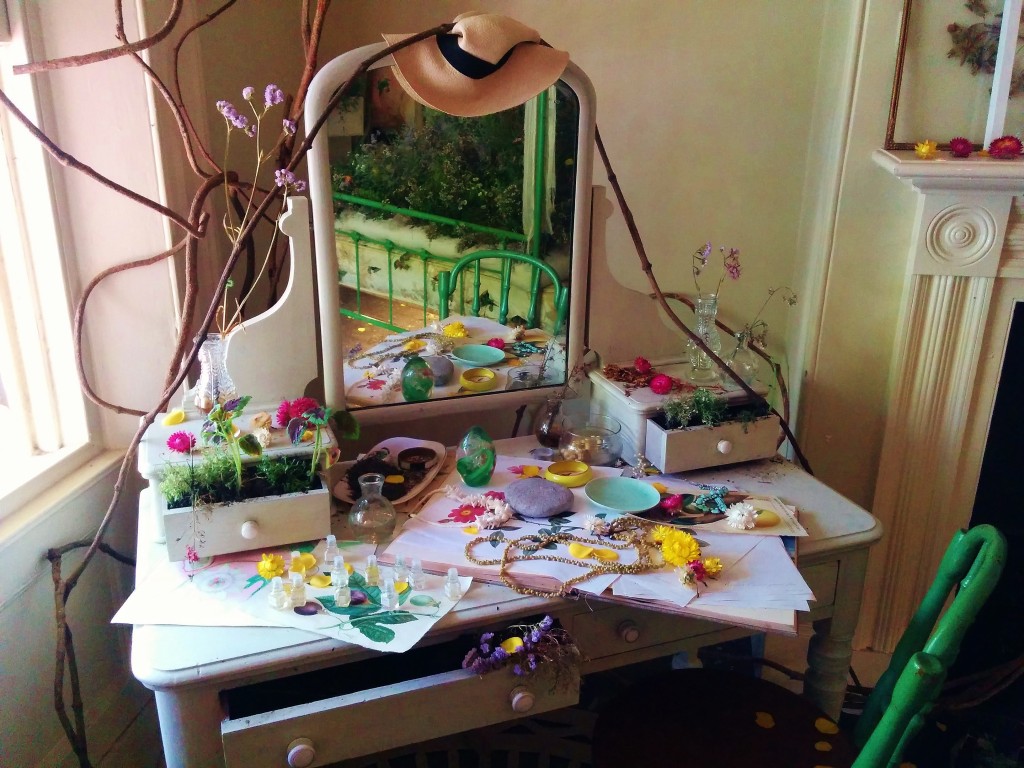 As we explored the house and tasted the Sauvignon Blanc and Pinot Noir, sensory immersion could be achieved. Complimentary fragrances were scattered across the dresser, lemons steeped in the bath let out a powerful aroma, and a table of live edible herbs and grapes provided tingles for the tongue.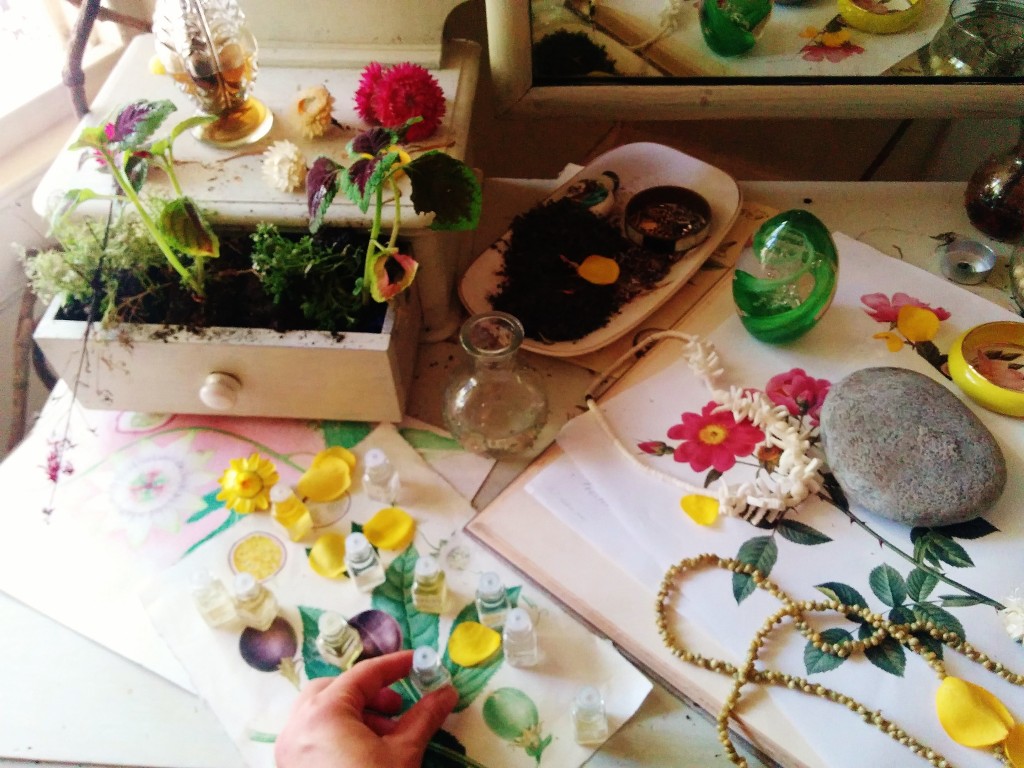 Descending down the stairs you enter the final room, an earthy smell immediately apparent. As your eyes adjust to the light, ghostly mushrooms appear growing from every crevice, except those filled with carnivorous plants, or fondant enochi mushrooms for nibbling on, with chocolate dirt as garnish.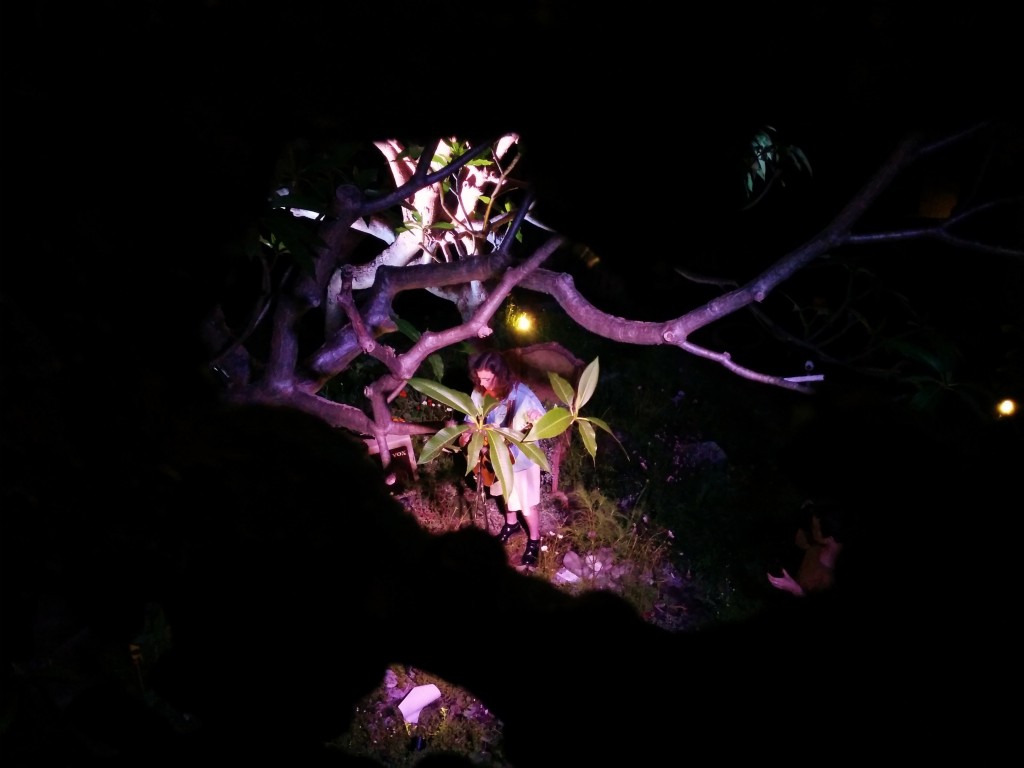 As well as public tours we hosted many interesting parties, including a Secret Foodies banquet hosted by the enigmatic Miss Darlinghurst, an intimate FBI Radio gig featuring Tiny Ruins looking like Alice in a secret garden bed, and a rather wild Vice party. Most awesome was the performance by artist Honey Long, known for her bizarre body landscape installations. She got into the spirit of things appropriately by taking on the character of a grassy dirt knoll.
For me, other highlights included:
Watching the ecosystem evolve as the garden grew throughout the house over the course of the installation
Having to repeatedly tell people not to eat the bathbombs
Watching expressions of horror as I put the edible dirt in my mouth, before explaining that it was edible
Confirming that people could sit on the moss chair, but that they would get a wet bum
Being told there should be a wine inspired by my sense of humour – "dry and awesome"