Theatre is an early passion. I have been involved in independent theatre from social activist work to pure creative outpourings. Below is a summary of recent work.
Clown Slam Berlin
Synopsis
More info here: Clown Slam Berlin
Season
4 April, 9 May, 6 June UfaFabrik International Culture Centre
Sex Ed 
Synopsis
More info here: Sex Ed
Season
30 May Performing Arts Festival Berlin
19, 20 August Edinburgh Fringe Festival
Girls! Girls! Girls!
Synopsis
More infor here: Girls! Girls! Girls!
Season
31 May Performing Arts Festival Berlin
Shameless Pussy Powered Purgatory
Synopsis
More info here: Shameless
Season:
20 June Leipzig
21-25 August Edinburgh Fringe Festival
Penjelajahan Orangutan
Synopsis
Working with 20 professional artists and 300 children in Central Kalimantan, Indonesia to create a full length theatre performance. The show was performed in outdoor public spaces and toured the region. Read more.
Season
28 Mei 15.30 Trailer Tugu Soekarno, Palangka Raya
30 Mei 17.00 Pentas Kampung Sei Gohong
31 Mei 19.00 Pentas Di Kampung Suka Mulya
1 Juni 17.00 Pentas Di Kampung Habaring Hurung
2 Juni 17.00 Pentas di Kampung Banturung
4 Juni 17.00 Pentas Tugu Soekarno, Palangka Raya
Reviews
Kompass / Wartapala / UNIMA Oz Magazine
Credits
My role was as a co-producer, co-director and performer. The project was presented by Curious Legends and Yaysan Permakultur and supported by the Australia-Indonesia Institute and the Australian Government Catalyst Fund. Full credits list can be found here.
Facemeat the Musical
Synopsis
An exposition of a dark and twisted family story of entrapment, told through the eyes of a young boy and centered on the world of an unhinged old woman. The story is rooted first in music, supplemented with mask, puppetry and spoken word.
Seasons
Sydney Fringe Festival 14-15 September 2016
Adelaide Fringe Festival 26-28 February 2016
Reviews
Credits
My role was as a performer, puppeteer and ad hoc dramaturgy. The music, text and concept are by composer Dave Sattout.
Refuge
Synopsis
A political examination of the Australian government response to the refugee crisis through multiple lenses. After the Newtown season, the play went on to tour schools in NSW, VIC and QLD.
Season
1-17 April 2016
Reviews
Sydney Arts Guide / SBS Radio / Upstaged Reviews / Green Left Weekly
Credits
Written and directed by Kinetic Energy Theatre – I acted as community liaison with Somali contributors and school aged performers, production assistant and acted in supporting roles.
Futurist Dinner Party
Synopsis
This is a one hour dining experience and theatre show exploring the pedagogy of the Italian Futurist movement. It was developed in September 2015 and will soon undergo a second phase of development.
Season
First Development showing 9 October 2015
Credits
The text, direction and performance has been developed by myself, supported by the generous folks at PACT as part of the Vacant Room residency.
Captain Boycott – Bread and Puppet
A theatre production by world renowned puppetry activists Bread and Puppet as part of the Puppeteers of America annual festival at UCONN.
Season
Jorgenson Centre for Performing Arts 9 August 2015
Credits
The text, direction and performance is part of the Bread and Puppet repertoire and I acted as an ensemble member.
The Dragon & The Pearl
An educational children's show that complemented the museum's special exhibition.
Season
Powerhouse Museum, Sydney February-March 2008
Credits
A theatre show created by Australian puppet legends Erth Visual and Physical in partnership with the Powerhouse Museum. I was the puppeteer working with large scale body puppets.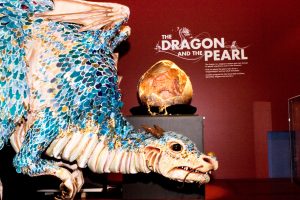 Pop Up
A site specific performance incorporating puppetry, krumping and devised theatre.
Season
18-27 August 2006, Shopfront Theatre, Sydney
Reviews
Credits
I acted as an ensemble member who devised and performed in the show. The performance was produced by Shopfront Theatre, directed by TJ Eckleberg, choreographed by Natalia Ladyko and puppetry by Erth Visual and Physical.