Definitely one of the absolute highlights of my entire trip to Timor Leste was my visit to Ba Futuru, a centre promoting educational and peace building activities for children and young people. Literally meaning, 'for the future' the centre is a major beacon of peace in Dili and delivers a wide range of projects from theatre classes, after school activities and early childhood support.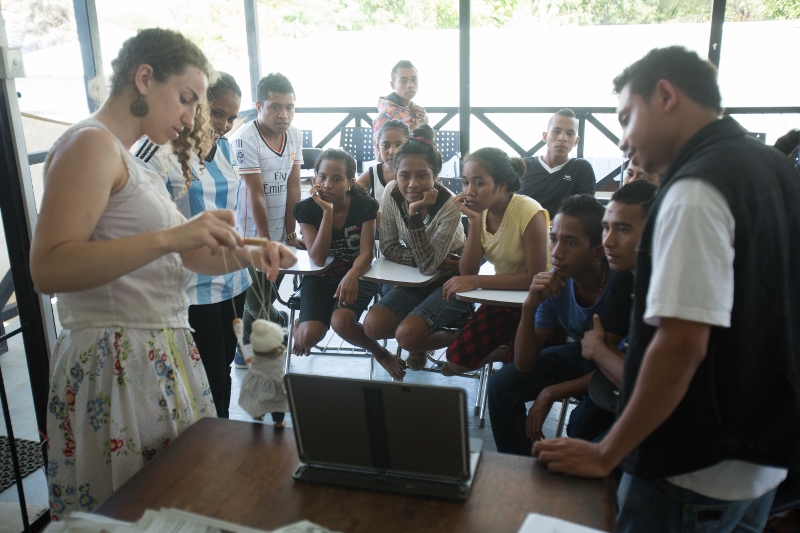 I was there to teach some simple puppet building and manipulation to teenagers as part of the after school program. They have the most fantastic open air classroom on the top of the building, where the cool breeze comes through as a welcome respite to the afternoon heat.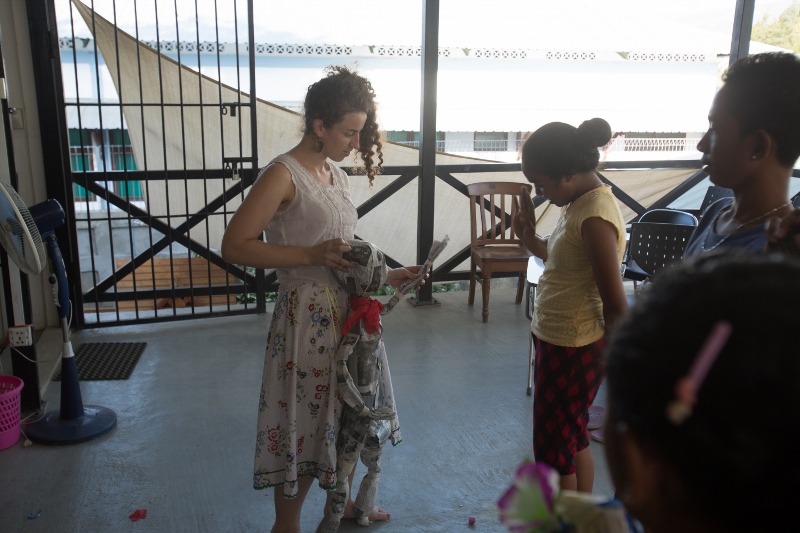 With a three hour workshop, I had plenty of time to really get stuck into it. We started with some examples of different forms of puppetry, such as marionettes and glove puppetry. I asked if there were any local forms, and one of the students answered helpfully that "we have statues." So there we have the fundamentals of object theatre already!
Then followed a good amount of time devoted to building a personalising the puppets, before a lengthy manipulation session. We started off with some basic walking, but everyone was eager for more. The best bit was probably the puppet disco, where all the students got to make their puppets dance to a range of different music styles, including romantic, techno and heavy metal!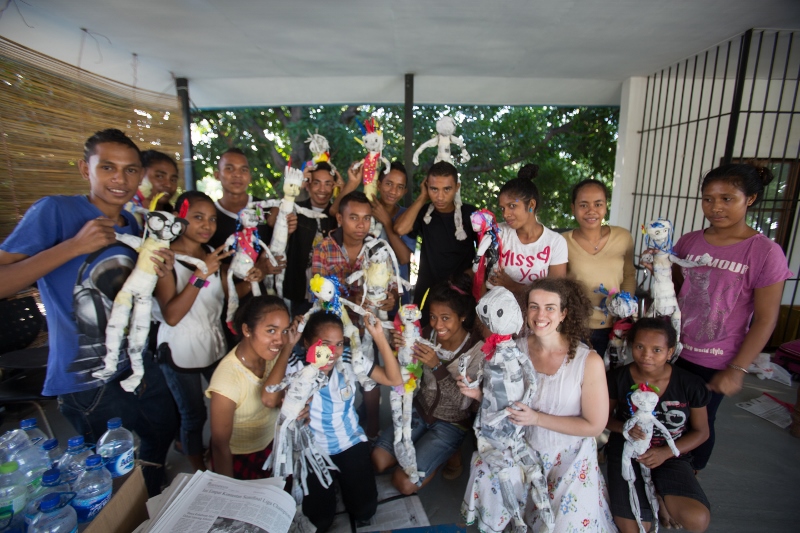 Our creations of the day even made the front page of the major newspaper, the Independente. What an honour! Not too sure what the article says, but something complimentary I hope.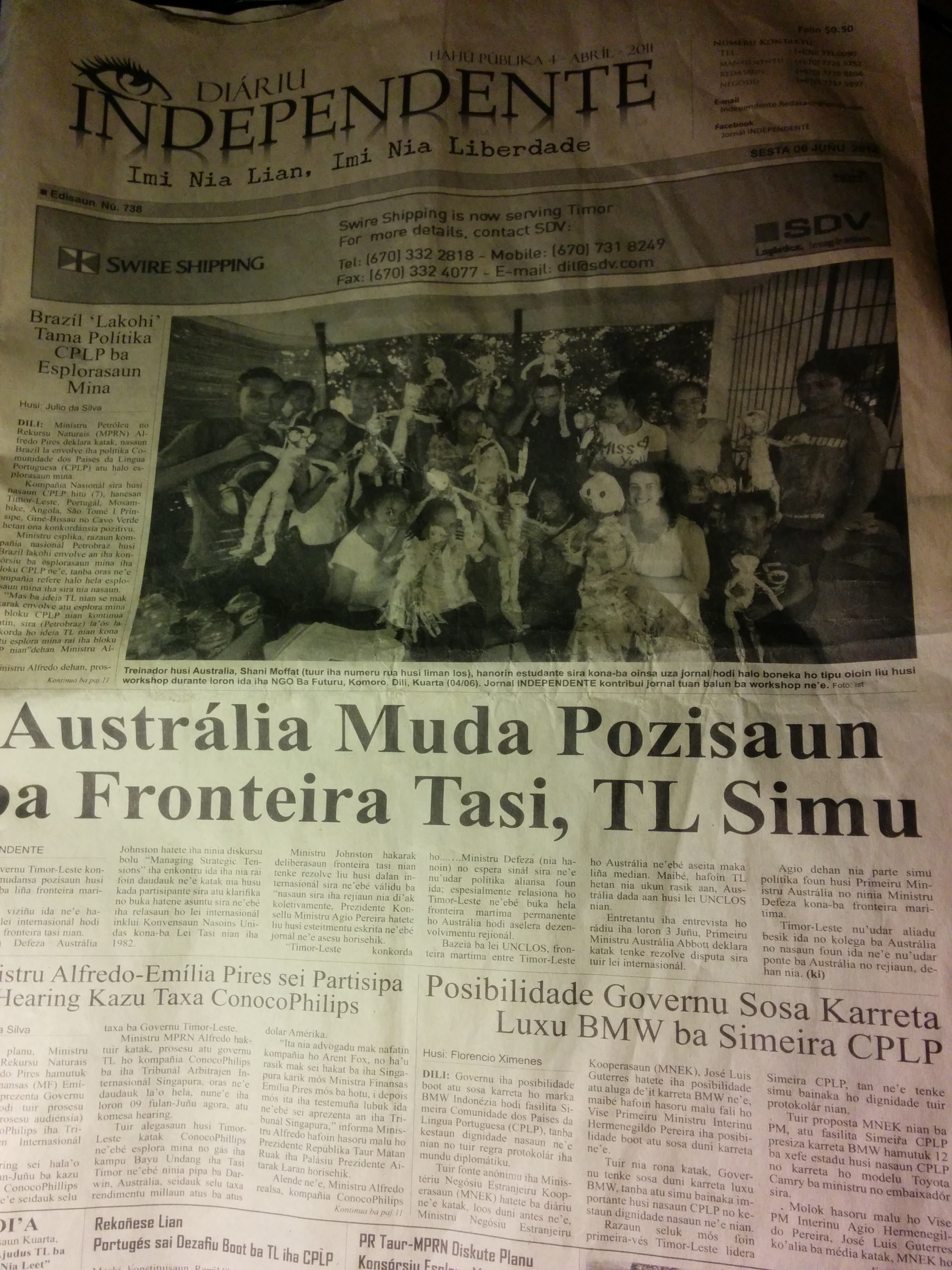 The two hosts/translators Angelo & Nona who assisted with the workshop were both amazing, shining souls. Their energy and enthusiasm was infectious. I later found out that  Nona has a special alter ego – the Female Superhero Peacebuilder, Feto Fantastikuis.  You can see her helping educate the community in her video series!
This organisation is doing big, important work in our developing neighborhood. If you'd like to help them, you can donate HERE
[youtube https://www.youtube.com/watch?v=Zc67O8S0gLQ?feature=player_detailpage]