While in Dili, I had the privileged of presenting to 180 primary school students at the Dili International School.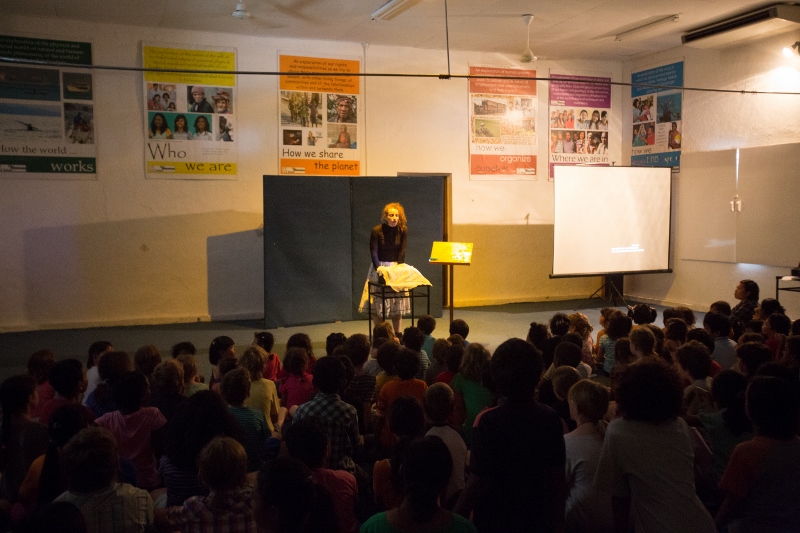 The school its self is beautiful, with fantastic teachers and great kids.
They were in for a treat as I dimmed the lights and did a short performance of Encounter With A Monster for the children, who looked on in a hushed silence. Following up I gave a talk about different kinds of puppetry, with lots of interactive bits, show and tell and activities. The kids were great, intelligent and engaged, asking lots of thoughtful questions. I think over a hundred children sitting still and quiet for an hour was testimony that they enjoyed it.
Thanks to the school for a lovely welcoming experience!