It's a Pussy Powered Protest!
Shameless Berlin is a showcase of some of the best known and most prolific alternative comedy acts in the scene. Through cabaret, comedy, music, burlesque and puppetry, the artists tackle immigration, queerness, body politics and power.
From Colombia, Lebanon, Australia and the USA, these power femmes deliver a vulvacious smack to the funny bones with a special blend of razor sharp wits and juvenile jokes.
Entry includes our high energy 1 hour show plus featured support acts & an after party with live music!
***PUSSY POWERED PROTEST***
Liliana Velásquez dominatrix turned kabarettist
Duckie L'Orange queer puppeteer
Carmen Chraim high-energy comedy
Crystal Tassels glamorous showgirl brat
***SPECIAL GUESTS***
To be announced!
***AFTER PARTY ****
Wynton Kelly Stevenson Live harmonica loop wizard
Presale €8
On the night €10
Hit 'Attending' on Facebook for updates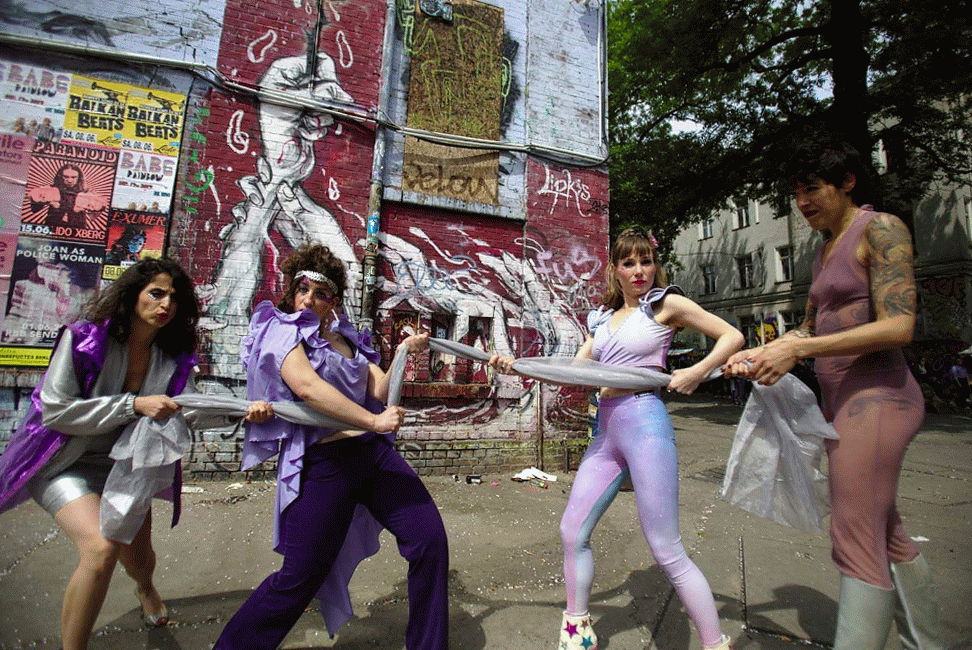 ARTISTS
Liliana Velasquez M. has crossed borders all her life. Raised in Miami Medellin and New Jersey there is no role she cannot play and her comedy reflects this extravagant mix in her Latina-tude, Catholic guilt and American dreaming. As an adult, Liliana recklessly explored NYC, slipping in and out of different art forms, costumes, and jobs. She has so many outrageous stories to tell, it would horrify her proud parents, Only now do they admire her comedic outlook on so many mistakes. Always hungry for new challenges, Liliana soon found other platforms for the performance that is her life: Berlin Neukölln. She is proud to be queer and not perfect and enjoys waking up in the afternoons.
As if that isn't enough, she is also leading lady at Freudian Slip Club, producing hundreds of shows in Germany every year.
http://freudianslipclub.wordpress.com
Duckie L'Orange is a Berlin based performance artist with a twist.
She does weird and wacky interactive performances for kids, and equally wacky but significantly dirtier shows for adults. She's been all around town like a hipster on a vintage bicycle – from performing at the Sydney Opera House, barking in a steam punk carnival with Antigua i Barbuda at Sydney Festival, touring Germany with the Puppetry Slam Berlin to creating shows in the jungles of Kalimantan and Timor Leste.
www.duckielorange.com
Crystal Tassels, "The American Brat Queen," is a burlesque artist, chanteuse from Seattle, USA. After making her burlesque debut in South Korea, Tassels spent six years performing in the USA and Canada and is now based in Berlin. When she's not singing or dancing, you'll usually find her impersonating her cat.
Carmen Chraim is a beloved comedian in the Berlin English comedy scene. After five years of performing stand-up comedy, she is now recognized on the train by strangers at least 20 times a year! She performs mainly in Berlin but also manages to leave her bubble and delight many boring German cities (both West and East). She's also had her name pulled from a bucket for at least four NY open mics; flyered and performed tirelessly for an entire month at the Edinburgh Fringe Festival; and found performing on stages in Amsterdam and Warsaw to be very enjoyable.
And now you're asking yourself, "Great, but where is she from?" Born and raised in Lebanon, she wins over crowds with her high energy presence & rapid-fire anecdotes. Thanks to her Middle Eastern background, passion for hummus, deep experience with corporate Germans and sarcastic political views, she's often seen as an alternative Arab success story that hasn't yet been discovered by the media.
Wynton Kelly Stevensonn is a musical storyteller with a twist. His musical journey is crafted with vocals, harmonica, beats and live looping. Sponsored by Hohner Music he has been touring and living in Europe for 10 years.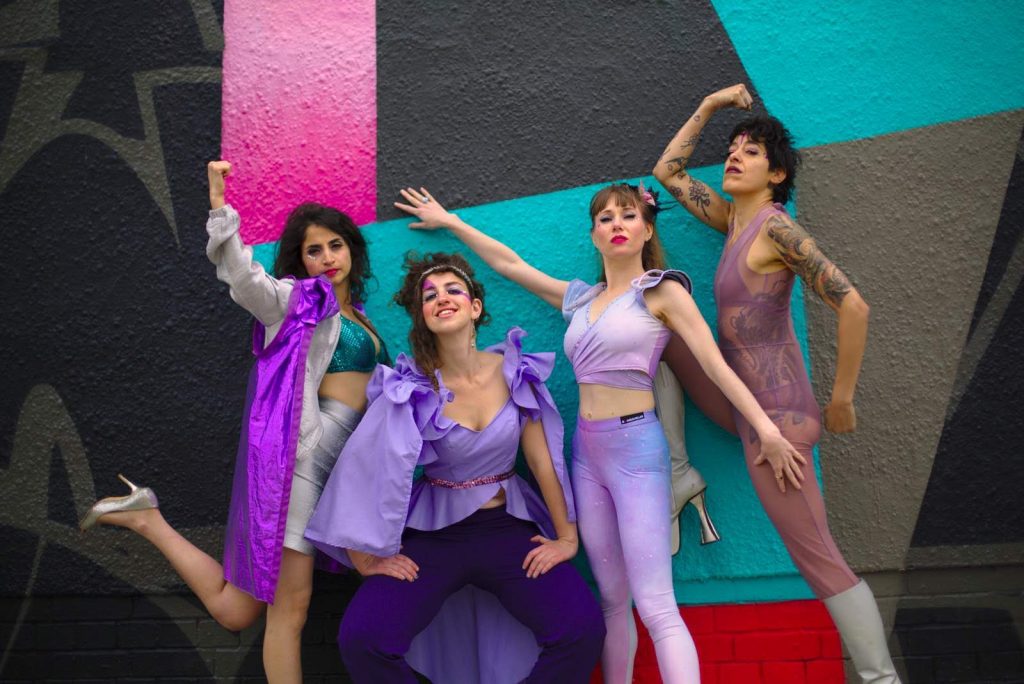 Images by Toby K