Yep! I'm playing catch up! But expect exciting updates from my time in New York and beyond for the next few weeks!
The Mothership is a special place. Its a New York institution – the home of many artists, a working studio, residency base and live music and performance art venue. I was lucky, through a purely serendipitous twist, to end up there during my stay in New York.
Just as special is the ship's captain, Norwegian born Sol Kjok, a fierce creative powerhouse who runs not only the ship, but two New York art spaces (NOosphere in Manhattan and the Last Frontier in Brooklyn) and is a wonderful and notable painter, recently returned from an exhibition in China. The next exhibition will be in Berlin. Check out her website here for updates and amazing pulsating body landscapes.
The Mothership has just won the Best of Brooklyn 2015 award for best venue – and deservedly so. I witnessed two great parties (read up on the latter here) in my time. The most raucous being a college event complete with Creole/Latino fusion BBQ, 200 young people, Djs, dirty dancing and a huge fight resulting in the destruction of the living room and a ho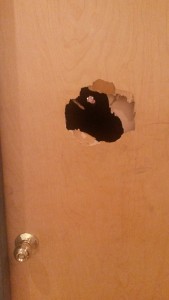 le being punched right through the bathroom door. I'm told this is not typical patron behavior.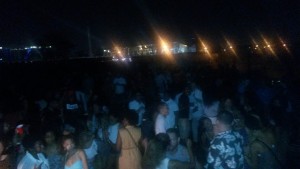 Though slightly worse for wear I spent the very next morning posing on the roof for the Mothership rebrand photoshoot. Nonetheless it was worth it as the images turned out rather well. I am so proud that I now appear in the logo, collateral and merchandise, including this super funky souvenir coffee mug. Residencies for 2016 will open soon, so keep your eye on the website.
The Last Frontier has also just launched with a massive party, though the more sophisticated and artistic kind.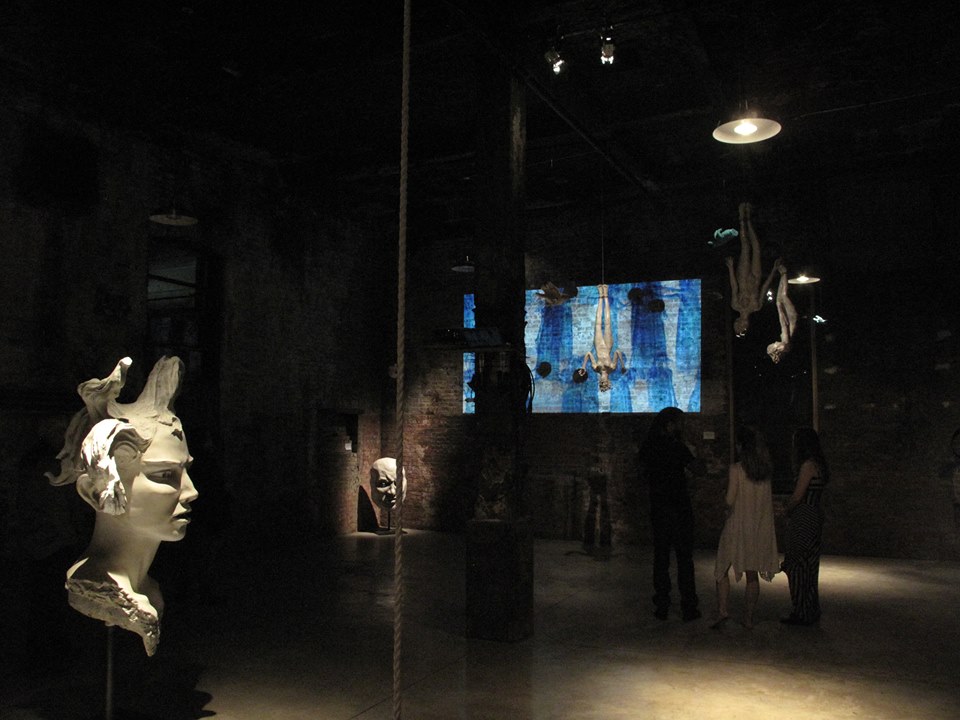 The venue is a huge, light and airy new multi-use arts space, a great asset to the burgeoning Greenpoint neighbourhood. It also boasts stunning views of the Newtown Creek Wastewater Treatment Plant Digestor Eggs, also known as the 'Shit Tits'. These are quite the sight to see in themselves, turning masses of human waste sludge into solid cakes in a self proclaimed "elegant combination of engineering and art."
The Last Frontier is still accepting donations to assist with the space establishment costs. The opening exhibition runs until 25 October, and there's a live event with music, aerial performance and installations on 23 October – go and see this beauty!
To stay abreast of all things art at the Mothership, Noosphere & Last Frontier I would also recommend subscribing to Sol's mailing list for the above and an even broader slice of interesting arts events.
All images in this post are copyright Sol Kjok.