Hot off the press the set list has just been released for the La Toosh stage at Harvest Festival, Sydney tomorrow!
Cute little calling cards designed by Geronimo.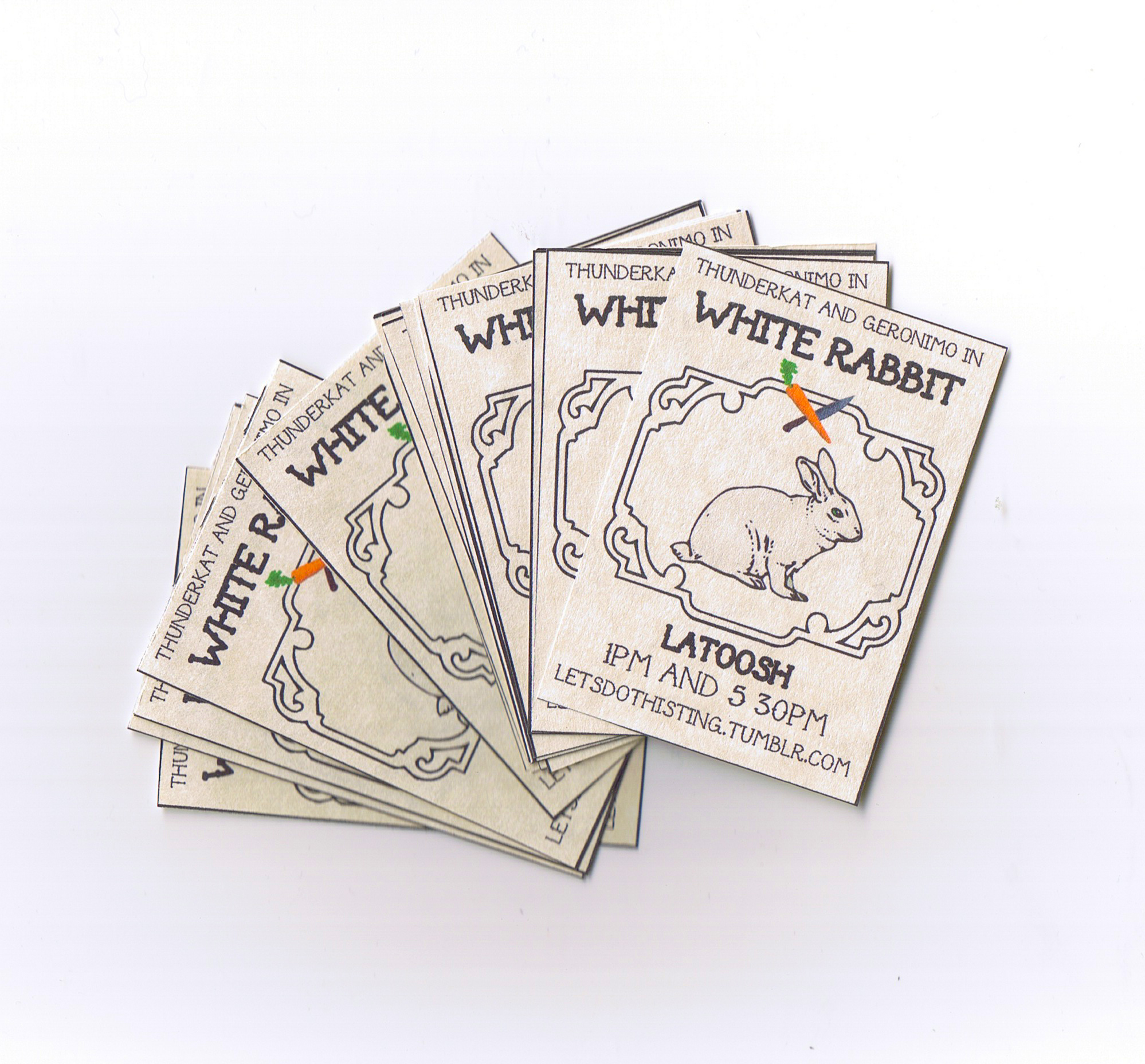 It will feature the likes of Belly Ache Ben & the Steam Grass Boys, the Rusty Spring Syncopators, Miss Kelly Ann Doll, Mr Bamboo, Ember Flame and of course Geronimo and myself. We'll (dis)grace the stage with some twisted burlesque at 1pm and 5.30pm. Let's pray to the rain gods to hold off until Sunday. See you there!