I have had the most phenomenal weekend!
Flew down to Melbourne where we were blessed with blue skies and mild weather. After a cross country trek past lettuce and tomato farms we eventually reached the Harvest Festival site, in the stunning Werribee Park. Highly recommended, definitely worth checking out, festival or not. They have pine groves, a mansion and a lake with an island carpeted in purple flowers! Very pretty indeed.
Geronimo and I appeared on the wonderful La Toosh Stage. Its Frenchified, cute and you can get a crepe while listening to gypsy tunes or watching the ladies tease.
We were lucky enough to have the opportunity to debut our latest burlesque creation, 'white rabbit'. The crowd gathered in awe and disgust as the tragic tale of the white rabbit unfolded.
It all happened again the very next day, for the second festival installment on Sunday.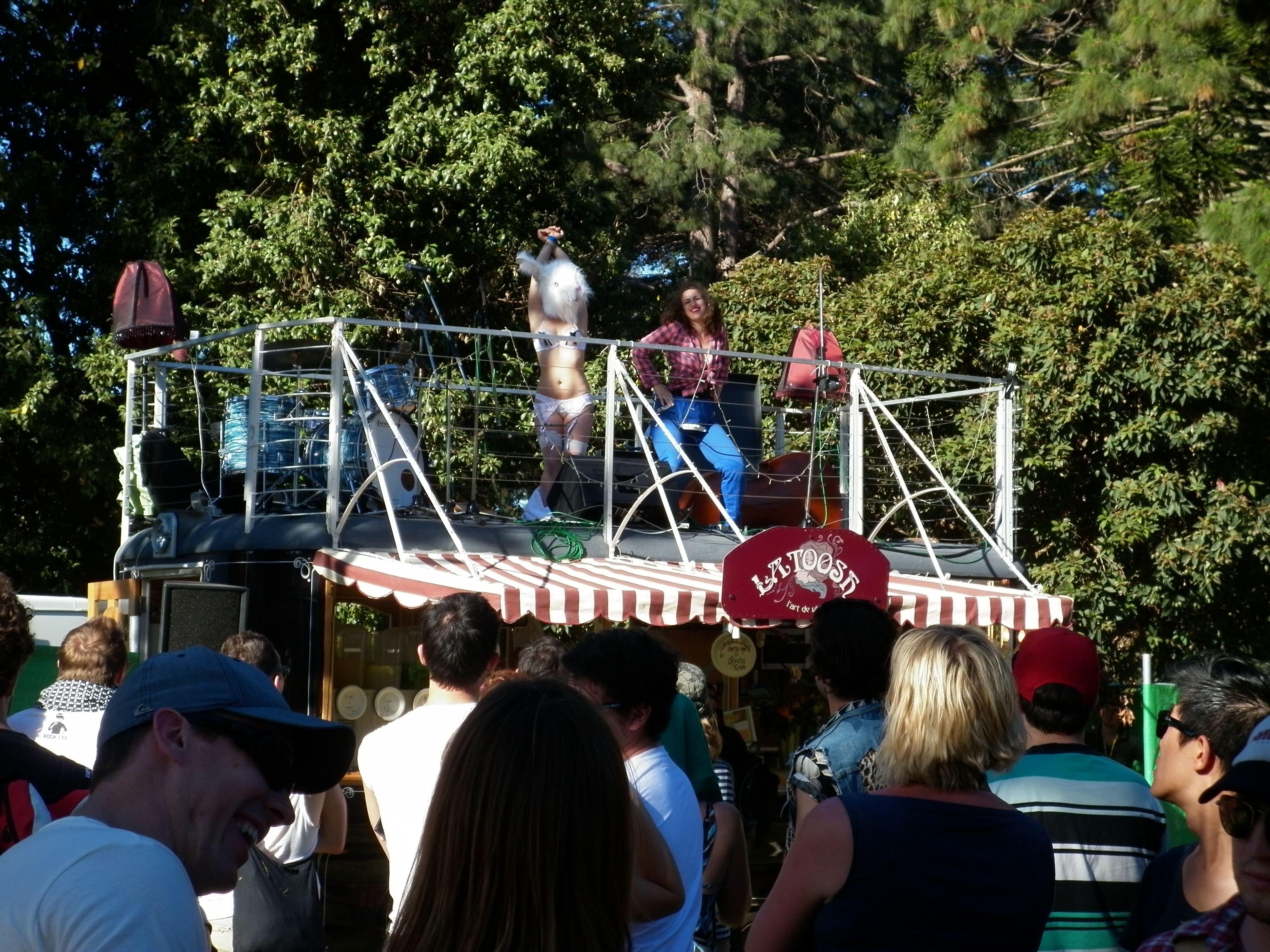 As if this wasn't enough fun, we also got to watch an amazing line up of all my favourite 90s indie bands, including Beck, the Dandy Warhols, Cake, Mike Patton, Sigur Ross, Santigold and Ben Folds Five! Twice!
Sad that you missed out on the fun and gimps? Fear not. We will also be appearing this Saturday 17 November at Harvest Festival Sydney! See you there x
Big ups to the following excellent folks;
Mr Shine for the booking
Claudi & Charlie for completing the party posse on Saturday
Sabrina for the rhubarb crumble
Adi & Kaspar for hosting me
Geronimo for being my partner in crime!